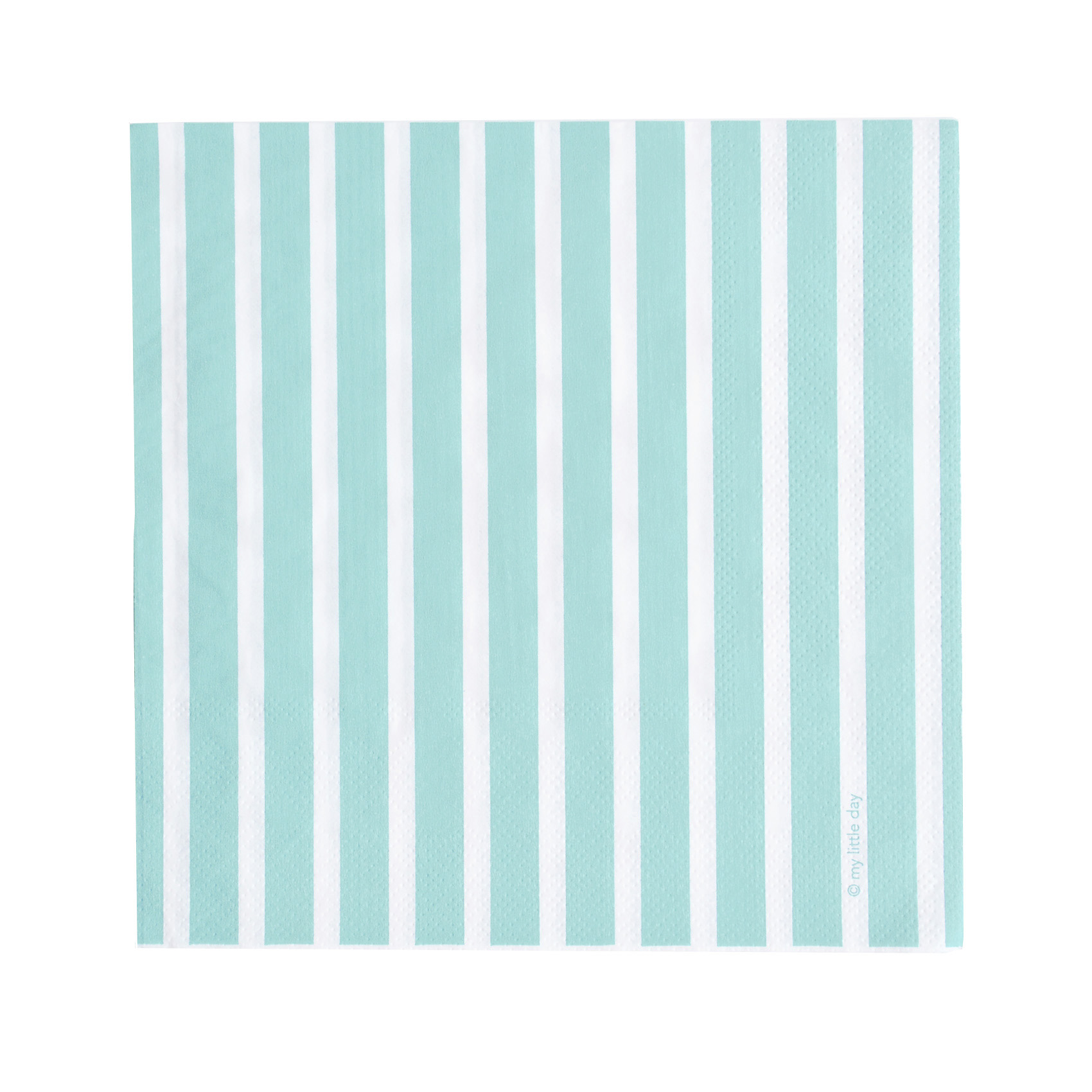 AQUA STRIPE | NAPKINS
20 AQUA striped paper napkins, designed by My Little Day.
These napkins are perfect for a Cowboys & Indians, Lion King or circus-themed birthday party, or equally for a picnic, a wedding, a christening, or any other special occasion!
Great for both boys and girls.
Size: 16.5 x 16.5cm (folded).
Made in France.
Please note: the napkins are only printed on one side!